Legacy Christian Academy has a rich heritage of providing solid Christian Education for over 50 years. This education encompasses more than academics and athletics, it incorporates God's Word, the wellspring of our hearts, woven throughout the days of your children who are taught by faithful Christian educators. We desire that our students "grow in wisdom and stature, and in favor with God and man" (Luke 2:52). Today, secular education struggles to develop only the mind and the body. In contrast, Christian education is a complete education, focusing first on the spirit, then on the mind and body.
We do this by providing strong, Christ-centered, Biblically-based academics so our students grow in wisdom; emotionally, intellectually and spiritually. We provide a full spectrum of athletics, enabling our student-athletes to grow in stature, developing personal and team accomplishments, honor and responsibility. We have excellent fine arts and missions programs which nurture and feed the soul of not only the students, but also the world they serve through their gifts and talents.
Thank you for your interest in Christian education. We embrace partnering with you for the cause of Christ. May our hearts become increasingly passionate toward our children's understanding and personal relationship with our Lord Jesus Christ! Let us model Paul when he stated, "We proclaim him, admonishing and teaching everyone with all wisdom, so that we may present everyone perfect in Christ. To this end I labor, struggling will all his energy, which so powerfully works in me" (Colossians 1:28-29).
If you are not already a part of the Legacy Christian Academy family, why not consider a visit to our campus. Our Welcome Wednesdays provides you the opportunity to visit our school during the day which will enable you to observe what we do in "real time." If daytime is not convenient for you, we also have several evening or weekend Open House events scheduled for your convenience. You are encouraged to review our Admissions Policies and to contact us by phone at 937-352-1640 or by email. We would be happy to answer any questions you might have and assist you in scheduling a visit of our campus. If you are ready to begin the enrollment process for your children, please click here.
---
Non-Discrimination Policy: Legacy Christian Academy does not discriminate on the basis of race, color, national and ethnic origin in admissions policies, financial aid, athletic and other school-administered programs. Legacy Christian Academy reserves the right to select students on the basis of academic performance, religious commitment, lifestyle choices, and personal qualifications including a willingness to cooperate with Legacy Christian Academy administration and to abide by its policies. (Romans 2:11)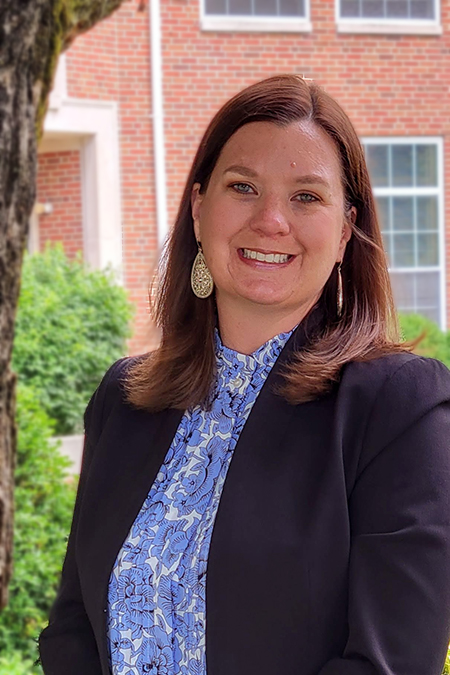 Stephanie Hager
Admissions Director
As someone who attended this school K-12, I can tell you that the education your children will receive while enrolled at Legacy will be second to none. To say it prepared me for college-level work would be an understatement. The faculty and staff aren't there to just collect a paycheck. They're there because they love the Lord and love what they do.
Dillon (alumnus)