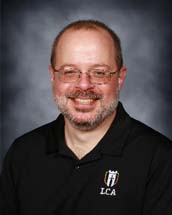 Emery Nickerson
Head of School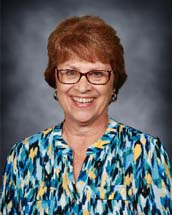 Margaret McCoy
Elementary Principal
Mrs. McCoy began attending a Christian school in Whittier, CA, in the third grade, and she has been attending or educating in Christian schools ever since. She is a graduate of Bob Jones University with a BS in education and the University of Dayton with a master's degree in elementary education.

Mrs. McCoy has four children and seven grandchildren. Two of her grandchildren live in Japan, and three attend Legacy Christian Academy! She is very excited to get to know the rest of the Legacy family and serve God however He wants. Mrs. McCoy's favorite things are visiting Japan, reading, playing the piano, seeing great school plays, and talking with her grandchildren.

Her life's verse is "The eternal God is thy refuge, and underneath are the everlasting arms." (Deuteronomy 33:27, KJV)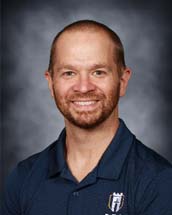 Alan Shaeffer
Secondary Principal
Mr. Alan Shaeffer is a Xenia Christian alumnus and a graduate from Northland International University in Dunbar, Wisconsin, with a Bachelor's degree in Speech Education and Bible. He has served at Dayton Christian as both a teacher and their drama director, he has worked in the family construction business for several years, and he has taught at Legacy Christian Academy for the past four years before taking on a role as an administrator. His wife, Beth Shaeffer, and he met during their college years and married after graduating. With 3 children who attend LCA, they have served as teachers, worked on the drama and musical sets, and led the senior class as their advisors. It has been Alan's joy to serve at the same school from which he graduated and help the students understand and grow their own faith in Christ. He enjoys physical fitness, hiking, remodeling, teaching, and leading worship along with his wife in their local church.

"Whatever you do, work heartily, as for the Lord and not for men," (Colossians 3:23, ESV)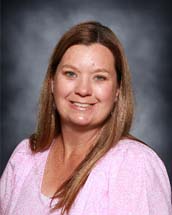 Stephanie Hager
Director of Advancement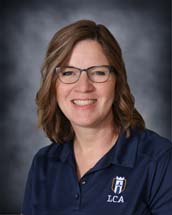 Marie Harmon
Director of Academics
Mrs. Harmon earned a BA in English from Cedarville University and an MA in English with a concentration in composition pedagogy from The University of Dayton. She is excited to have just finished her Doctor of Education degree, EdD, in Curriculum and Instruction and her certificate in Instructional Design and Technology from Liberty University this summer. Over the years, she has taught English to students in grades 7-12, both in person and online, as well as college-level composition and literature. She is passionate about motivating students to read and write with excellence.

Mrs. Harmon has been married to her husband, Fred, for over 30 blessed years. Together they have 8 children (5 of whom have been LCA grads) and 2 sons-in-law. She enjoys spending time with her family, reading, and hiking in the Blue Ridge Mountains in the summer months with her family. She is looking forward to using her gifts in curriculum development and design to serve LCA students in the coming years.

A verse that is meaningful to her is Philippians 1:6 which says, "And I am sure of this, that he who began a good work in you will bring it to completion at the day of Jesus Christ" (ESV). She continues to marvel that God, in His goodness, revealed Himself to her as a young teen who had never heard the gospel and at the impact that His work of grace has had on the trajectory of her life.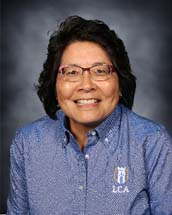 Michelle Miller
Director of Operations
Mrs. Michelle Miller has over 25 years of experience as an administrator in Christian education, both at the K-12 level and in higher education. She received her undergraduate degree from Cedarville University and her Master of Library and Information Science degree from Kent State University. It should come as no surprise that she enjoys a good book particularly when paired with an extra dry cappuccino. Mrs. Miller and her husband, Steve, have been blessed with two daughters who graduated from Xenia Christian / Legacy Christian Academy. One is at home with Jesus; and the other is a junior Honors student playing collegiate golf at Milligan University.
Her penchant for detail and desire for excellence serve her well in her current role at LCA. She is a seasoned ladies Bible teacher and lives out her faith with confidence, knowing that "the eyes of the Lord move to and fro throughout the earth that He may strongly support those whose heart is completely His." (II Chronicles 16:9)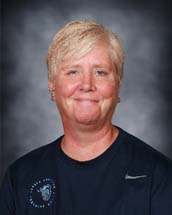 Beverly Moser
Athletic Director