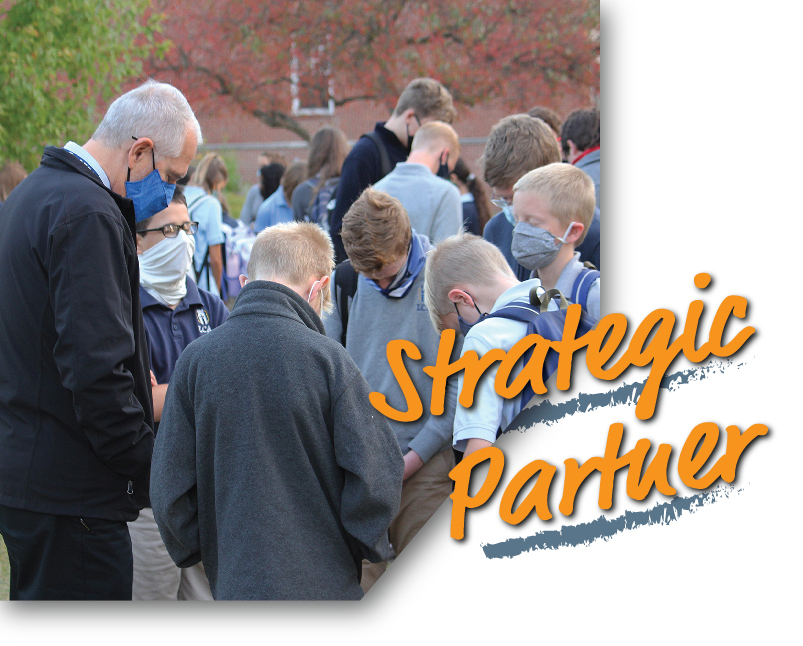 What is your greatest hope for our students? What legacy do you want to leave behind? We want to invite you to be a part of the amazing work God is doing at our school. You can make a difference now by joining with us as a Strategic Partner in shaping the Christian leaders of tomorrow.
Strategic Partnerships are offered at the Platinum ($100K), Gold ($50K), or Silver ($10K) levels and can be given as one time gifts or incrementally over time. Please contact Mr. Greg Scheck for more information.
For more information about becoming a Strategic Partner, please contact Mr. Greg Scheck, or call his assistant, Heather Bright at 937-352-1614, to set up an appointment with him.
Thank you for your investment!