Faculty Spotlight - Annette Bragg
April 13, 2018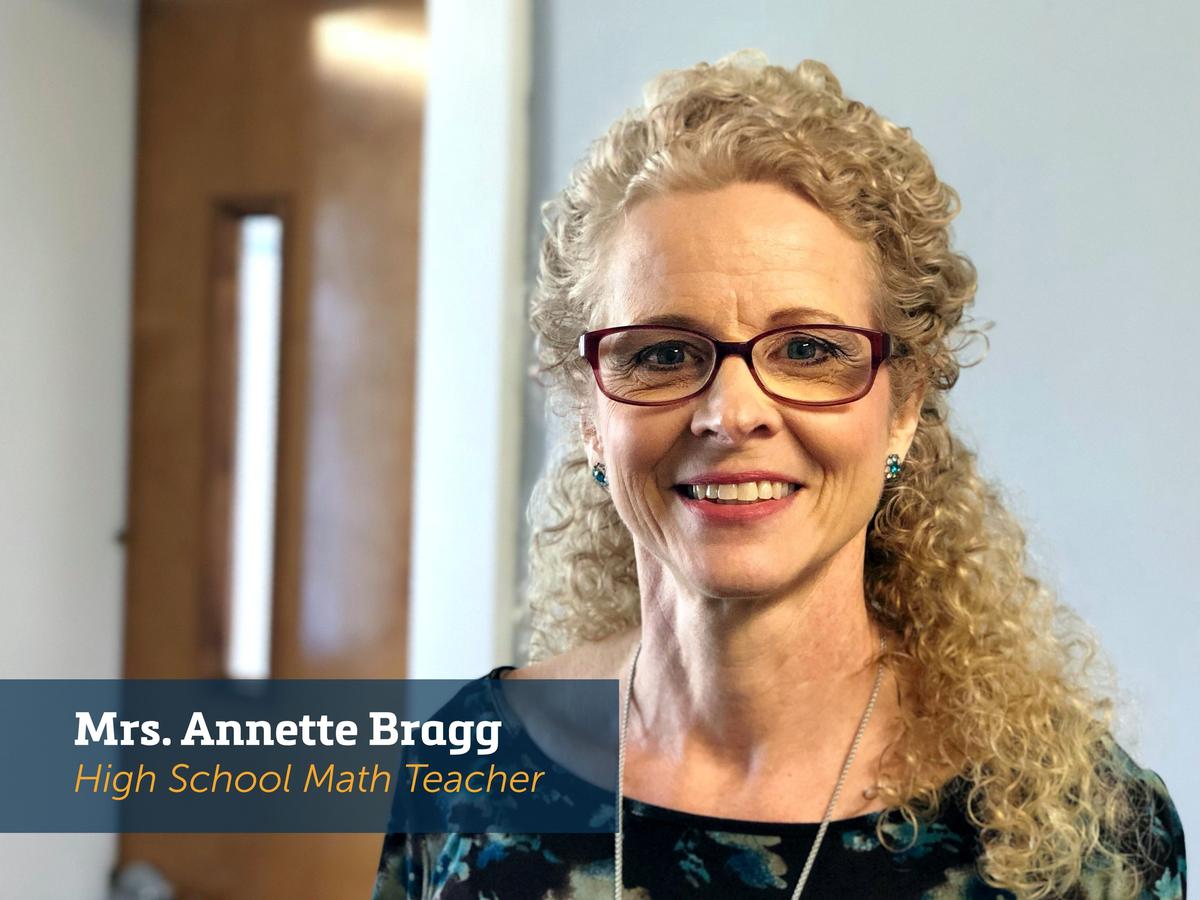 What do you love about LCA?
I love the spirit of the students, their energy, and the fun they have. I love hanging out with high school kids. I love that we are all about living a Christ-filled life; that is most important to us.
Why do you like teaching at LCA?
Because I can integrate Christianity, be myself, and try new things. I love that most students care about learning, my husband is the leader, and it is a beautiful campus.
What motivated you to become a teacher at LCA?
It was a strong Christian school in town and my family was already involved in it.
How do you teach a biblical worldview?
By sharing how God is the Creator and he uses math as a language. Also, by sharing my struggles and trials with God, and talking a lot about how important Christianity is in everything we do.
What is a unique experience, talent, or interest that you bring to your classroom to help shape the learning experience of your students?
I am passionate about math. I have lived life in lots of different Christian schools and I have raised 4 sons and been on lots of missions trips. I also understand what colleges want, so I can help students be aware of the demands that colleges have and how to meet them.