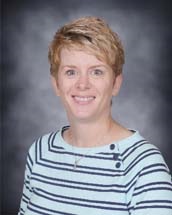 Terra Stanley
Elementary Art Teacher
Why I like teaching at LCA:
I like teaching art because it is exciting to engage with children in pure creativity, you know, before they become programmed adults. Plus, I get to doodle, paint, and play.
Favorite Verse: Isaiah 40:28
Have you not known? Have you not heard? The LORD is the everlasting God, the Creator of the ends of the earth. He does not faint or grow weary; His understanding is unsearchable.