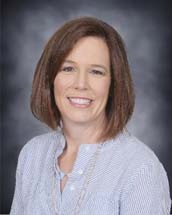 Julianne Bush
2nd Grade Teacher
Degrees
College

Wright State University
Why I like teaching at LCA
Always knew I wanted to be a teacher. When I was younger, I told my mother that I wanted 100 children. I love children. They are one of the Lord's best gifts to us. I not only get to interact with children each day but get to share God's love with them!
Favorite Verse: Psalm 139:14
...I praise you for I am fearfully and wonderfully made...