Tuition Assistance
We believe that a Christ-centered education is vitally important for Christian families. Therefore, we provide tuition assistance to help families with a demonstrated financial need. Tuition assistance grants are need-based financial aid that are administered and funded by LCA. The grant amounts are based on a family's income, expenses, and overall financial situation. An independent organization, FACTS, processes applications for our applying families to assess their level of need. All personal and financial information is kept strictly confidential and secure. Application can be made online between February 15 and April 17 by clicking here or on the FACTS logo below. FACTS charges a non-refundable $30 fee per family applying. Families applying outside of this period should call the office at 937-352-1640 before applying, in order to determine the availability of tuition assistance funds.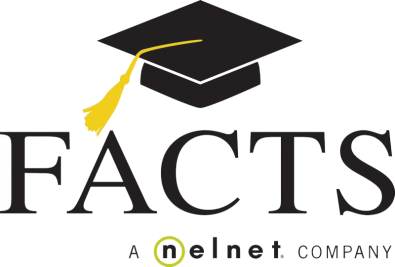 When should I apply?
Applications should be submitted to FACTS between February 15 and April 17 for the next school year. Applications received after that date will be considered as funds are available. Families must re-apply each year to continue receiving tuition assistance.
How will I know if I qualify?
FACTS calculates a number of factors in determining family need including income, expenses, assets, family size, and the number of children attending Legacy Christian Academy. The tuition assistance program is for kindergarten through 12th grade only. The LCA Preschool, Homeschool and Distance Learning/Alternative Education programs do not qualify for tuition assistance. Families desiring further clarification concerning qualifying for tuition assistance are encouraged to call the office at 937-352-1640.
What records will I need to apply?
U.S. income tax returns (IRS form 1040, 1040A, or 1040EZ and any supporting IRS schedules)
Records of untaxed income (e.g., child support payments, Worker's Compensation, clergy housing allowance, welfare benefits)

Records of medical and dental bills not covered by insurance
Business records (if self-employed)
Mortgage amounts, car payments, and other major household expenses
Records of assets (stocks, bonds, retirement accounts, and other investments)
Church or charitable contribution records
Debt information (remaining balances, monthly payments)
If you have further questions, please contact us by phone at 937-352-1640.